TAKE care of your brand, BETTER your brand, and MAXIMIZE your recruitment process.
BUILD YOUR PROFILE
The Quarterback Magazine allows athletes to build their digital recruiting profile in a few simple steps. Input your personal info, stats, and photos/video to feature on your personal digital profile built for the modern day quarterback.
SIGN UP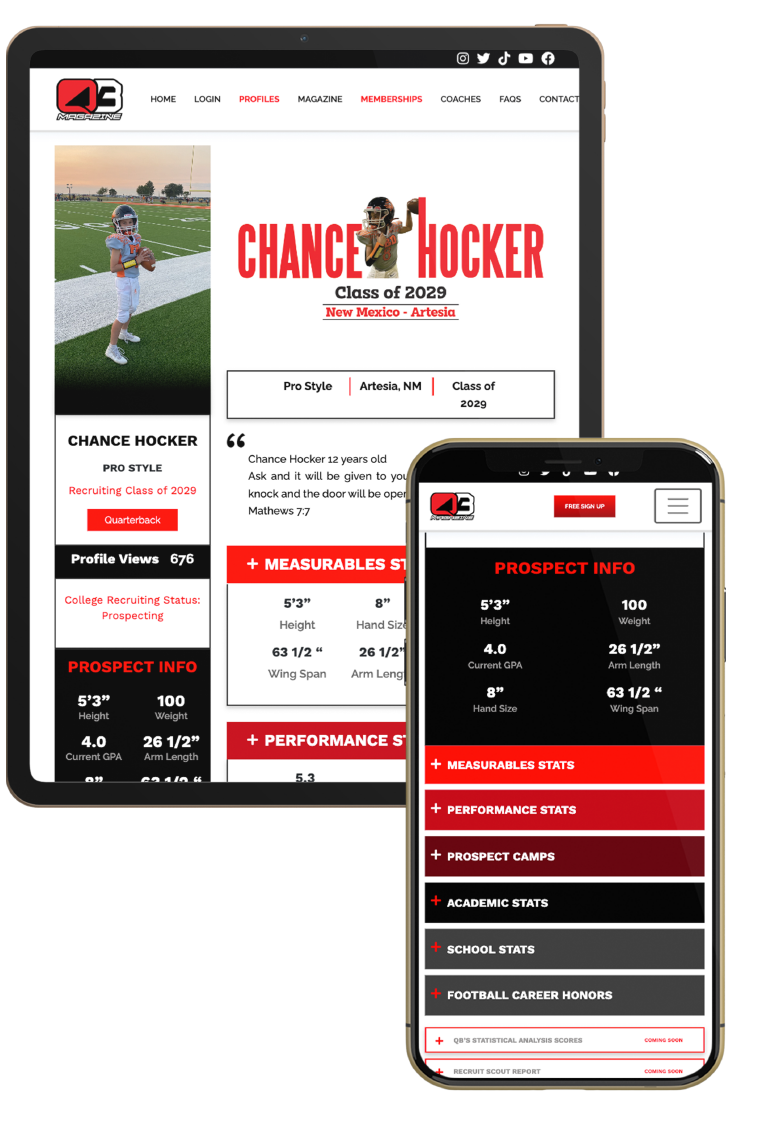 Sign up for a
FREE Profile. exposure through social media marketing. add personal info, stats, and media.
Control your Brand
A lot has changed in the past decade in the world of college athletic recruitment; and it continues to constantly change. In the current digital landscape, the athlete is building and promoting their own brand to prospective recruiters and college coaches. It is extremely important for the athlete to have control over their brand to best display it to recruiters. We want you to TAKE care of your brand, BETTER your brand, and MAXIMIZE your recruitment opportunities with the Quarterback Magazine's unlimited potential platforms.
At the Quarterback Magazine our members are our family and we want our family to succeed. We want our family to utilize our platforms to get the maximum exposure possible leading to college recruitment. We're the ONLY Quarterback recruiting platform to offer our own in-house digital magazine along with a wide-reaching social media network that continues to grow. Quarterback Magazine has also been featured by publications like Sports Illustrated, Bleacher Report, SportsCenter ESPN, and is also known internationally.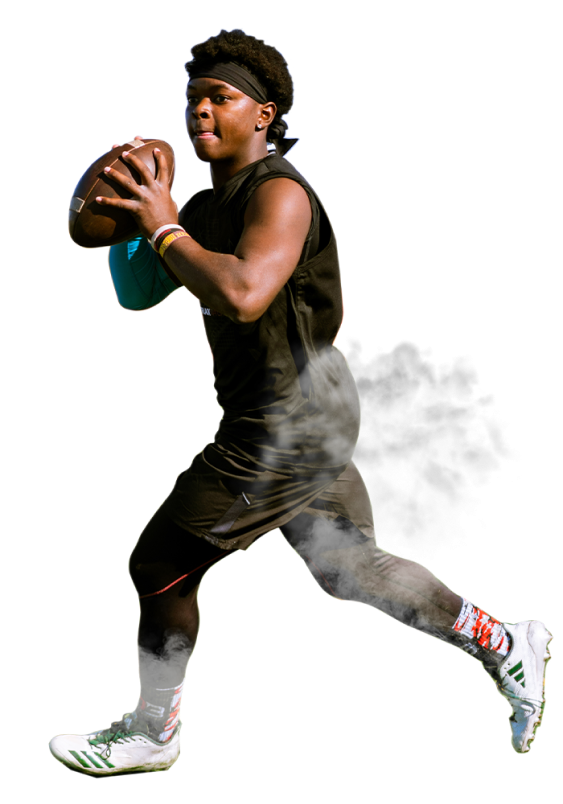 WANT TO
market your

recruitment?
SIGN UP FOR A FREE PROFILE, OR CHOOSE ONE OF OUR MEMBERSHIPS TO START YOUR RECRUITING BUSINESS TODAY.

THIS IS AN INVESTMENT IN YOUR FUTURE ATHLETIC SUCCESS AND WE'RE EXCITED TO BE WORKING WITH YOU ON YOUR JOURNEY.